Guy Stooksberry
Licensed Home Inspector
Guy Stooksberry is the owner and inspector of GeeGuy's Inspection Service. Although Guy wishes he could tell you otherwise, it's an indisputable fact that errors and oversights occur all the time in the construction industry. That's why a home inspection is so important, and Guy is dedicated to putting forth a quality product that protects his clients by gauging the safety and structural integrity of virtually any type of home. From the property's foundation to the mechanical systems that create a comfortable living space, Guy will identify the strengths and diagnose the deficiencies so that you're able to work toward a final investment without having to experience any degree of buyer's remorse.
The Home Inspector Who Makes Every Moment Count
Before transitioning to his career as a home inspector, Guy worked in utility construction for over 30 years, specializing in underground and aerial telecommunications. This extensive experience solidified Guy's expert understanding of system design and maintenance, and when combined with the numerous home renovations Guy has personally undertaken, it has taught him how to most effectively troubleshoot the various issues that can impact the condition of a building. As a professional home inspector, Guy is overjoyed to be in a position where he can make a difference in the lives of others—making every second he's inspecting a home count toward bettering the client's ability to invest safely and knowledgeably.
A Quality Home Inspection Starts With a Priority on Customer Service
Investing in a residential or commercial property is stressful, and it can be difficult to complete your to-do list on time—which is why we offer evening and weekend appointments by request to help you schedule a home inspection precisely when you need it.
By giving you the option of following along during the property inspection you've scheduled, you'll be able to more effectively and efficiently learn about the property's condition as we direct your attention to each of our findings in person. Please see our COVID-19 policy – click here to learn more.
A good home inspector doesn't stop helping the moment an inspection is done—we remain available for as long as you need, answering your questions over the phone even if many months have passed since your home inspection was completed.
In his spare time, one of Guy's favorite hobbies is restoring antique trucks and cars. History is important to Guy, and he takes great pleasure in working with and holding onto past styles and technologies. Guy believes in living every day to its fullest, and a huge part of this is spending as much quality time as possible with friends and family.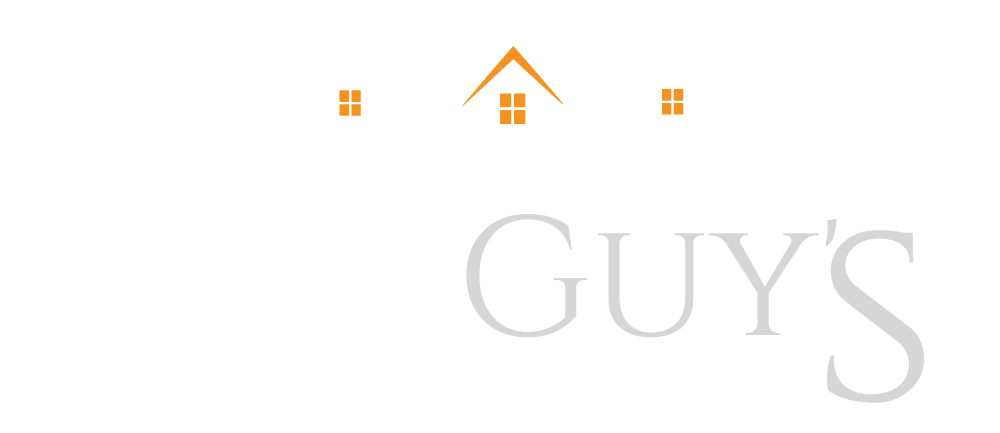 Proudly Serving
Prince George
and surrounding area
We provide a full range of comprehensive property inspection services to the BC Central Interior, including: Prince George, Hixon, Quesnel, Williams Lake, Vanderhoof, Fort Fraser, Fraser Lake, Burns Lake, Fort St. James, Bear Lake, McLeod Lake, Mackenzie, Chetwynd, McBride, and Valemount. Out-of-town vehicle mileage charges may apply, ask your Inspector for complete details.
Your licensed Home Inspector located in Prince George, BC.
At GeeGuy's Inspection Service, we'll be the first to tell you that a property's overall condition isn't just good or bad—it's never quite that simple, and no home is without its flaws. That's why our professional home inspections will detail the various strengths and weaknesses of the property so that you understand what to expect and what to have addressed in order to be fully satisfied with your prospective investment. Contact us today to request an inspection.
Ask about our discounts for returning customers. Evening and weekend appointments are available upon request.
GeeGuy's Inspection Service
3554 Rosia Rd., Prince George, BC V2K 4Y6
Licensed by Consumer Protection BC #: 81407
Certified by ASTTBC-PI #: PI0545


Contact Us
CALL:
TEXT:
EMAIL: